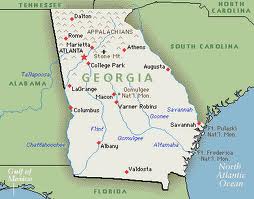 State PI license testing details, Georgia-

--90 minutes allowed to complete test

--75 questions on test

--testing offered in 3 cities: Atlanta, Macon, and Tifton

--testing is done on computer

--you have only

72 seconds per question

to:


A)

read and comprehend the entire question;


B)

read through each of the answer choices;
and

C)

decide on the best answer choice.

--results immediately

--Testing areas include
general rules and regulations
(state laws) for the State of Georgia;
Legal; Observation/Surveillance;
Gun Safety and Handling;
Obtaining and Preserving Evidence;
Interviewing/Interrogations;
Client Relationships; and Administration



Our copyrighted and detailed




Georgia

PI Study Material &

Business Help


'GA

PI Super Package'




INCLUDES:




(numbered below for easy discussion if you call us!)




1. --full general GA PI licensing information--



--and much, much more!--


Contact us for information about our detailed
Georgia Private Detective PI licensing and test preparation package.
---




Also available is our on-line text that includes simulated practice license
test questions for the Georgia Private Detective license examination test,
a simulator to a computer-testing as it advises the time limitations to answer each.


See

www.thePIgroup.com/seminars.htm

for more information about this option.





Call (818) 883-6969 for more information.
---
Got 10 minutes? Call 818-883-6969 for the most
valuable PI phone conversation you will ever have!